Change does not roll in on the wheels of inevitability, but comes through continuous struggle. And so we must straighten our backs and work for our freedom. A man can't ride you unless your back is bent.


Pity may represent little more than the impersonal concern which prompts the mailing of a check, but true sympathy is the personal concern which demands the giving of one's soul.


Rarely do we find men who willingly engage in hard, solid thinking. There is an almost universal quest for easy answers and half-baked solutions. Nothing pains some people more than having to think.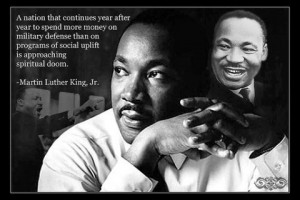 Do you have a favorite quote? What can you take from these quotes – socially, financially, or otherwise? Is there an "App" for that?



Follow Me On Twitter!