#004 — Links O' The Week
I read a ton of blogs each week.  So many inspiring stories and wonderful ideas come from the people on the 'Net.  Here's a few that caught my eye: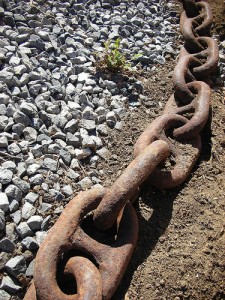 Education
The Wisdom Journal posted 10 Ways College Made Him Rich & 10 Ways College Made Him Poor.  This is a great read for those at or near college age.
The Degerati Life had a guest post by Studenomics on How To Work Full Time While In College.  I wish I would've taken some of this advice!
Vehicles
PT @ Prime Time Money paid off his car last week!  Now what does he do? If there's ca$h burnin' a hole in your pocket, PT, you can certainly send some dough to my student loan accounts

Clever Dude posted an article on which model automobiles receive the most speeding tickets.
Get Rich Slowly explains to us all why he drives a 13 year old car!  I don't think I could rock a Geo like that (I've got long legs, for one thing), but a fascinating personal finance story and analysis on vehicle expense.
The Big Picture
Christian Personal Finance posted on becoming richer than Rockefeller, and how our standard of living today blows away the richest man in the world's living standards from 100 years ago.  This is an older post, but I surfed across it this week and thought it was important to share.
That's it for today, folks.  Enjoy those links.  I've got a few news articles that caught my eye, but I'll probably cover those in posts next week.
Have a great weekend!
photo by brandi666